As a resident of Charlotte NC, you might be thinking that it is very easy to find a perfect painting contractor for your home. But wait, it's not really too easy. Not anyone holding a brush can be a good painter. We, ACE Painting Pros are a service provider that has tied up with some of the best and skilled house painters in Charlotte city.
Best Painting Company In Charlotte NC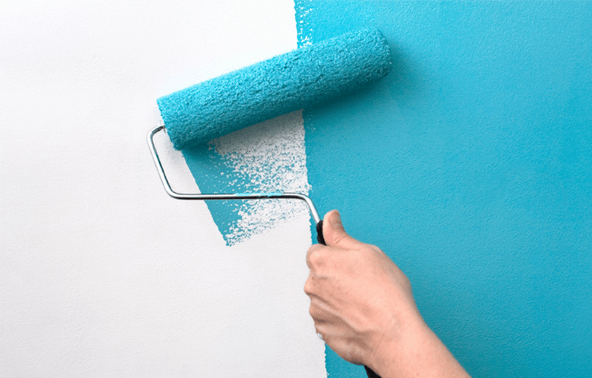 ---
Ace Painting Pros is proud to celebrate years of servicing expertly managed commercial properties as well as household painting needs in the major states of the United States of America. Our business has actually proven its expertise throughout the years by bringing in the interest as well as the business of massive consumers. We are the service provider that is dedicately present to help out the citizens in their painting needs. We have tie up with some the best painting contractors in the major cities.
Painters At ACE Painting Pros Guarantees You
Comprehensive & Quality Work
Team Of Experienced, Professional & Cheap Painters in Charlotte NC
Committed To Excellence Of Our Craftsmanship & Service
A Detailed Plan. No Hidden Costs
Experienced In Working With Your Schedule
---
Address –
10926-A David Taylor Drive
Suite 120
Charlotte, North Carolina 28262
Ph. No. – (704) 937 1398
Timing : 9 AM to 5 PM (Monday to Friday)
There are many other service providers that claim to be the best in supplying skilled painting contractors but actually, not everyone works for your interest. We at Ace Painting Pro keep our profit at last and consider your requirement and budget at first priority. We have been serving thousands of homes and offices in Charlotte for more than a decade.
Painting professionals provided by us have years of experience performing interior & exterior painting service on every surface area from drywall and timber to wallpaper as well as furniture. With these experiences, they have learned the very best painting strategies to make sure that your new painting work stays vivid and also beautiful as long as it can and have been trained and also outfitted with the most effective equipment on the market today.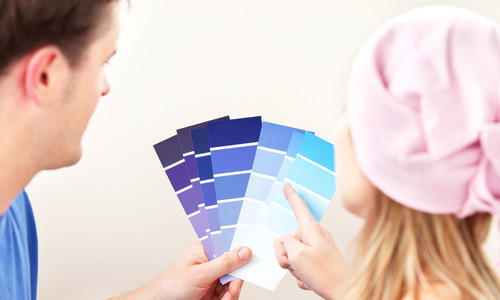 ---
Painting Services In Charlotte NC Includes
Residential Painting Charlotte NC
Residential painting job is not an easy job to get done. One has to choose appropriate colors according to the room. Checkout things to remember before getting your home painted.
Commercial Painters Charlotte NC
The color choice for commercial painting not only has a decisive influence on the look and feel of your office but also on the work climate, efficiency and productivity.
Interior Painting Charlotte NC
When thinking of interior painting, choosing the best color is very important. Wrong color selection can ruin your room's look.
Exterior Painting Charlotte NC
There are not lots of option to choose colors for exterior painting rather for exterior paints it is important that color should be durable, stain free and long lasting.
Cabinet Painting Charlotte NC
Choosing the right method of cabinet painting is very important before doing. Our painting contractors are experienced in painting a cabinet with perfection.
Popcorn Ceiling Removal Charlotte NC
Popcorn ceiling removal is a sloppy job and requires physical effort. Therefore you need a professional do it for you as they are trained and experienced.
Wallpaper Removal Charlotte NC
wallpapers are the best option if you want to protect your walls from stains. But when it comes to wallpaper removal, you surely need a professional painter to do it for you.
We are also specialized in providing some of the finest drywall contractors, ceiling painting, deck staining, cabinet refinishing and house painters in Charlotte NC
---
Do you know why painters dress up white? Because White stands for pureness as well as is the base and structure for all shades. Currently we are just functioning in the major cities of North Carolina state of US.
---
Search For Best Painting Contractor In Nearby Cities
Ace Painting Pros Raleigh NC
Ace Painting Pros has a complete solution for your painting requirements. We provide professional painters in Raleigh NC
Ace Painting Pros Greensboro NC
New house in Greensboro NC? Ace Painting Pros can help you painting your home with perfection by our painting contractors in Greensboro NC.
Ace Painting Pros Wilmington NC
Searching for a best painter for your home or office in Wilmington NC? Contact Ace Painting Pros now
Ace Painting Pros Fayetteville NC
Whether residential or commercial, our painting contractors in Fayetteville NC can perform any painting job.
Please note it that the names of the actual contractors shall be changed with pseudo names, just to avoid any negative online publicity and to maintain the anonymity till we meet you for a quote.
---
What Our Clients Are Saying
"We might not be the Largest Charlotte Painting Company but We Are the best!
We look to serve you for all your painting requirements."
Company Details

Service Type
Provider Name
ACE Painting Pros
,
10926-A David Taylor Drive Suite 120
,
Charlotte
,
NC
-
28262
,
Telephone No.(704) 937 1398
Area
Description
ACE Painting Pros are a service provider that has tied up with some of the best and skilled painters in Charlotte city. We are ready to serve you in Charlotte.