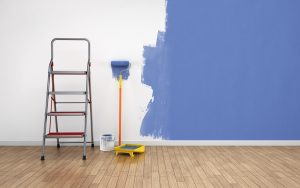 Ace Painting Pro is a full-time service provider for all types of painting requirements in the city of Raleigh NC. With an experience of over a decade, we have successfully handled customers from both residential and commercial sectors. Our focus is only on customer satisfaction as the first priority and profit kept at last.
We at Ace Painting Pros do not discriminate between small or large project. Whether its just a touch-up or painting a tall building, our contractors are always ready to get your job done. With our best services, efficient contractors and 100% customer satisfaction, we feel proud to be ranked among some of the best painting service providers in Raleigh NC.
Our mission is to provide only specialized, professional, dedicated and skilled painting contractors to our clients that can meet their requirements. Each and every contractor tied up with us are fully insured, licensed and bonded for performing painting services. As you fill the quotation form, we send the nearest contractor to your service that meets your entire requirement.
Address –
4030 Wake Forest Road
Suite 300
Raleigh, North Carolina 27609
>> Our contractors are fully insured
>> Get detailed quotation
>> High quality painting material
>> We respect your property
>> We provide guarantee for our work
>> Award winning contractors
>> You pay after your job done
>> Proven & innovative techniques
>> Affordable job rates
>> Dedicated & reliable team
Painters supplied by us are dedicated and cooperative as they uncover and inform the customers of the problematic areas to ensure the durability of the investment. Along with performing the job, contractors also guide the customers with vital tips to maintain the life of the paints so that it increases the longevity of the money invested.
We will be happy to serve you in Raleigh city. To get the quotation on material and workmanship, fill the no-obligation form.
Expert Tip –
It is recommended to buy eco-friendly paints with low or zero-VOCs as normal paints contain the Volatile organic chemical in high amount that releases toxic gas in room atmosphere for many years after painting.
Client Testimonials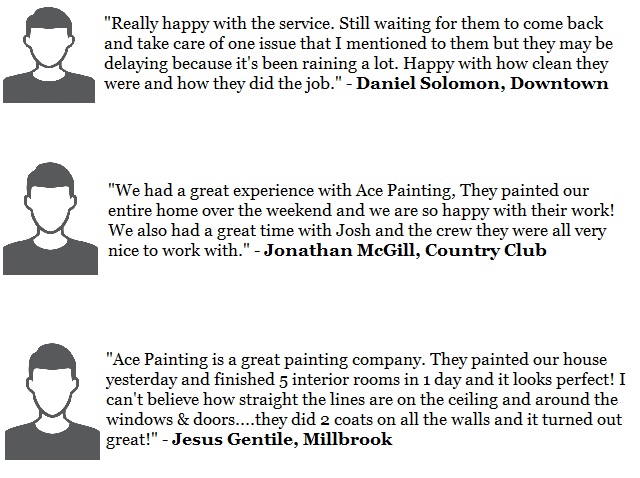 Wake County Neighborhood, Suburbs & Towns we serve –
Neighborhood – Allenbrook, Amberly, Ashley Woods, Barrington Park, Baybrook, Beaver Pond, Bellewood Manor, Blakeley, Cotswold, Dunhill, Glenmitt Stone, Harmony, Huntsmoor, Lake Wellingborough, MacArthur Park, MacGregor Downs, Normandie, Olde Salem, Preston, Renaissance at Regency, Silverlake, Stonecrest, The Estates at Young Landing, Waterfront Homes Cary NC, Weldon Ridge, Weston Pointe, Abbington, Arcadia West, Bella Casa, Chelsea Run, Colvin Park, Haddon Hall, Jamison Park, Madison at Evans Creek, Middleton, Preserve at White Oak, Providence at Yates Pond, Scotts Mill
Suburbs – Morrisville, Cary, Apex, Holly Spring, Wake Forest, Knightdale, Rolesville, Garner, Fuquay-Varina, Wendell, Zebulon, Cedar Fork Township, White Oak Township, Leesville Township, Meredith Township, House Creek Township, Bartons Creek Township, Holly Springs Township, Swift Creek Township, Buckhorn Township, Wake Forest Township, Neuse Township, Panther Branch Township, Middle Creek Township, New Light Township, St. Matthews Township, St. Marys Township, Marks Creek Township, Little River Township
Towns – Morrisville, Cary, Apex, Holly Spring, Wake Forest, Knightdale, Rolesville, Garner, Fuquay-Varina, Wendell, Zebulon, Cedar Fork Township, White Oak Township, Leesville Township, Meredith Township, House Creek Township, Bartons Creek Township, Holly Springs Township, Swift Creek Township, Buckhorn Township, Wake Forest Township, Neuse Township, Panther Branch Township, Middle Creek Township, New Light Township, St. Matthews Township, St. Marys Township, Marks Creek Township, Little River Township