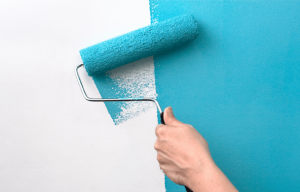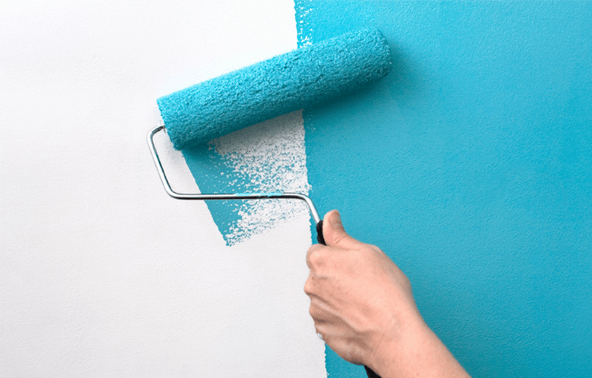 Painting your house without proper precaution may spoil your living rooms beauty. A painting contractor from Ace Painting Pros Fayetteville NC make a note of this and takes a proper covering and masking techniques to prevent your floors and furniture from getting spoiled.
Covering and masking :
Stick any untreated parts with tape.
Use a tarpaulin cover to cover the floor and possible furniture.
Surface:
Test the surface by rubbing it with a damp sponge over the surface to rub it off, then there is a powder coating underneath.
A thin powder coating can be fixed with a fixer (available from the retailer).
Remove thick powdery layers by moistening with water and after soaking, stick with a putty knife.
Remove any loose wall paint layers.
Clean and dust with the dustpan.
Fill any holes and level irregularities with an inner filler.
Flat sanding filled and leveled spots and any transitions of bare parts and intact paint layers (so that a smooth and smooth surface is obtained).
Dusting with the dustpan.
Masking:
If necessary, reposition parts that have not been treated with tape.
Points for attention in advance:
Painting at the surface with 2 people at the same time reduces the risk of unevenness (1 person for circumcision and 1 person for rolling).
Check the substrate for suction by moistening with a wet sponge.
If the water is absorbed quickly by the surface, there is a strong suction.
Pre-coat this surface with a wall primer.
If the water is absorbed very slowly or not, then there is a slight or no suction.
Pre-coat this substrate with a diluted wall paint, max. 5% water.
Use for the edges a flat brush and a small brush for the difficult corners.
Spread the paint evenly over the surface and prevent greasy edges (this prevents unevenness).
Use a wide roller for the ceiling and walls and treat as much as possible in equal lengths. Always work in the wet paint and roll the ceiling in one direction (towards the light) to prevent web formation.
Spread the paint well over the roller by using a grid in the wall paint bucket (this gives you a smooth layer of paint without greasy edges).
Make sure that the surface is treated evenly and is of color, in order to prevent stains.
Applying the first layer:
Depending on the suction, apply a wall primer (using a roller or block quartz) or a wall paint diluted to a maximum of 5% (using a roller).
If necessary, seal seams:
Sealing any seams with an acrylic sealant.
Applying the second and possibly third layer:
Treat the surface in a dense and uniform color and structure with wall paint.
Save tools:
If brushes/rollers are used again the next day, they can be used in a plastic bag or aluminum foil, so that they can be used again.
Otherwise, clean the brushes, wash them with green soap and store them dust-free.
The brushes/rollers can also be stored in the paint and used again the next day after removing and rolling out

Company Details

Service Type
Provider Name
Ace Painting Pros
,
4200-B Morganton Rd,
,
Fayetteville
,
North Carolina
-
28314
,
Telephone No.(704) 937 1398
Area
Description
ACE Painting Pros are a service provider that has tied up with some of the best and skilled painters in Charlotte city. We are ready to serve you in Fayetteville.