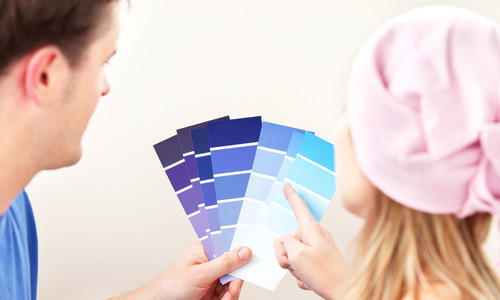 Do you need paint advice for home or office? Our coaches with a heart for color and wit of paint help you to realize your project successfully. We listen to your wishes, ask the right questions and view your interior with different eyes. Ace Painting Pros Greensboro NC play with colors and plan your project from the first preparation to the perfect finish.
How do we proceed? See how blogger Evi experienced the color advice at home!
Step 1 – how do you live?
A house with children and enthusiastic kitchen pans requires a washable paint. If the wooden staircase is busy, go for a hardwearing paint.
Step 2 – which style do you choose?
Do you fall for rural, friendly, romantic? Or do you think a tight design is the ultimate? Do you like to have a matte or rather shine? Anyway … we highlight your preference.
Step 3 – which color do you choose?
Together we discover the color palette that suits you and we find your favorite shades. Promised!
Step 4 – how do your spaces look like?
We do a check-up of all areas. Does your house show damp spots? Are the walls sufficiently solid? We provide the right technical solution for every situation. And of course, we advise you on the right product for the preparation, the ground, and the finishing layer.
Step 5 – need extra advice?
Full painter? Or earlier starting handyman? Our personal support goes from simple directions to extra tips & tricks.
How do I request color advice?
You can request color advice by filling up the quotation form aside. Together we look for a suitable date and then come along to carry out the advice.

Company Details

Service Type
Provider Name
Ace Painting Pros
,
7B-10 Corporate Center Court
,
Greensboro
,
North Carolina
-
27408
,
Telephone No.(704) 937 1398
Area
Description
ACE Painting Pros are a service provider that has tied up with some of the best and skilled painters in Charlotte city. We are ready to serve you in Greensboro.